 Ottmar Hörl, Schwäbischer Traum, 1989
18.06.2020
Exhibition "Time Present" Photography from the Deutsche Bank Collection, PalaisPopulaire, Berlin
Since 1982, Ottmar Hörl has developed photo concepts with a focus on automated picture taking. Cameras were thrown from planes, for instance, were attached to the rims of car tyres, or even shot at to create pictures that capture segments of reality beyond human interference, a reality that is no longer defined as such by the artist's view.
"Time Present" is an exhibition at the PalaisPopulaire in Berlin featuring pieces from the Deutsche Bank Collection that represent a range of international photographic works by different artists, created from the 1970s to the present and focusing on precisely this area where reality and imagination overlap. Four sections subsumed under the topos of "Time" show works dealing with fundamental questions of photography and the way they developed. As one of the major contemporary proponents of this development, Ottmar Hörl has contributed his "Schwäbischer Traum" [Swabian Dream] from 1989.
The exhibition also features MIA, the "Museum Intelligence Assistant", an art chatbot that is app-controlled.

Admission to the exhibition running from 10 May 2020 to 8 February 2021 is free. Please reserve a time slot for your visit using the PalaisPopulaire ticket shop.

Access the PalaisPopulaire website
Find out more about Ottmar Hörl's photo concepts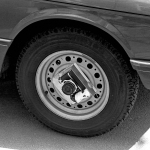 < back to overview News
Categories
Events
GROUP EXHIBITION: "Leben im Krieg" ("Wartime life")
Historisches Museum Hanau Schloss Philippsruhe
Philippsruher Allee 45, Hanau
Extended to 27. March 2022
Tue-Sun 11 am to 6 pm
https://www.hanau.de/sehenswert/museen/index.html
GROUP EXHIBITION: "kugelrund" ("Globated")
Forum Kunst Rottweil
Friedrichsplatz 4
Opening Saturday, 13. November, 7 pm
14. November 2021 to 02. January 2022
http://www.forumkunstrottweil.de
INDIVIDUAL EXHIBITION: "Ottmar Hörl – Plan B"
Kunsthalle Schweinfurt
Rüffertstraße 4
97421 Schweinfurt
07. April to 26.June 2022
Tu – Su 10 am to 5 pm, Thu 10 am to 9 pm
https://www.kunsthalle-schweinfurt.de