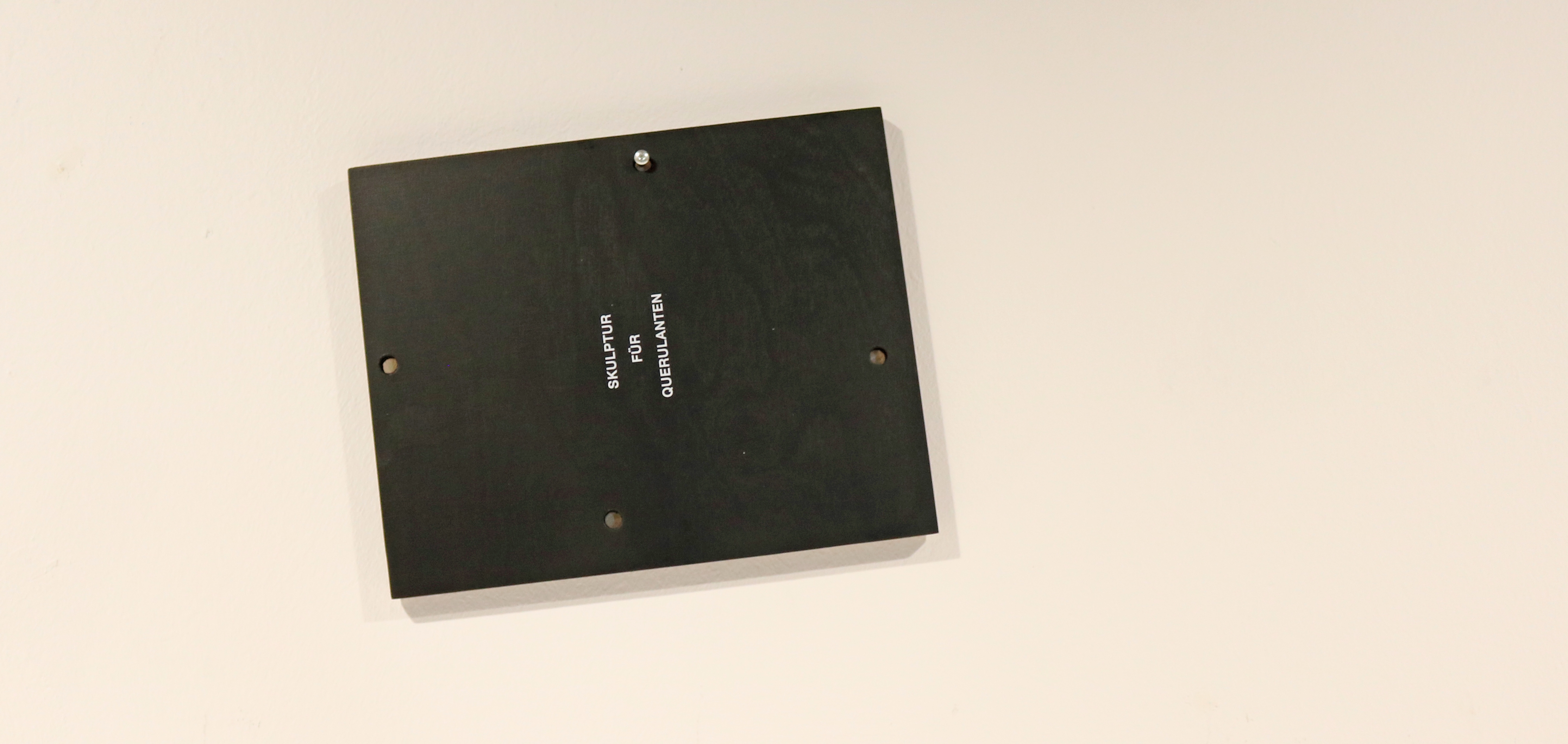 Photo: Eva Schickler
26.06.2019
Solo presentation of "All in" series of works
Sculpture for sceptics, sculpture for intellectuals – sculpture for everyone: between 23 June and 4 August 2019, this exhibition at Galerieverein Leonberg showcases the "All in" series of works as well as sculptures under the title of "Zu Höherem berufen" [Aspiring to Higher Things]. Free admission.
Have you ever tried to imagine what it will look like, the sculpture for everyone? Not only should it wish to cautiously interact with the cultural elite, but to eagerly listen to what people really have to say and not to consider itself too good to have an offer to talk ready for the "common people". In a playful manner, Ottmar Hörl has dealt with the question of who is "everyone". What he has come up with is his concept of a sculpture for everyone. At the same time, he is making reference to prevailing criteria of classification that conjure up an individual image of sculpture in those who look at it, demonstrating also a singular way of categorising stimuli provided by art. Anyone reminded of pigeon-holing or labelling should think twice!
The "All in" exhibition is on view at Galerieverein Leonberg from 23 June to 4 August 2019. Opening hours: Tuesday, Wednesday, Thursday, Saturday, Sunday, between 2 p.m. and 6 p.m.
Special opening hours on Monday, 24 June, from 2 p.m. to 6 p.m.
Public guided tours of the exhibition on 14 July and 4 August, at 4 p.m.
Free admission. Guided tours for groups or pupils, also available outside opening hours, should be booked in advance. Please contact the arts & culture office (Kulturamt), phone +49 (0)7152-990-1400.
< back to overview News
Categories
Events
GROUP EXHIBITION: "STREIT. Eine Annäherung." ("Argument. A close-up")
Museum für Kommunikation Berlin
Leipziger Str. 16
10117 Berlin
07. October 2022 until 27. August 2023
https://www.mfk-berlin.de
SCHUTZENGEL FÜR TELGTE ("Guardian Angels for Telgte")
Art installation by Ottmar Hörl
at St. Clemens Kirche
48291 Telgte
21. May to 03. July 2023
www.telgte.de
GROUP EXHIBITION: "GLASSHOUSE"
Kunstverein KISS, castle Untergröningen
73434 Abtsgmünd - Untergröningen
18. March 2023 to 30. July 2023
https://www.kiss-untergroeningen.de
GROUP EXHIBITION: "Die riesige Welt der Zwerge. Zwerge in Kunst und Literatur" ("The Gigantic World of Gnomes. Gnomes in Art and Literature")
Municipal museum Hofheim am Taunus
Burgstraße 11
65719 Hofheim am Taunus
12. March to 18. June 2023
https://www.hofheim.de
GROUP EXHIBITION: "Scultura 23"
Gesellschaft der Freunde Junger Kunst in Baden-Baden
Altes Dampfbad
Marktplatz 13
76530 Baden-Baden
23. April to 8. October 2023
http://www.gfjk.de

GROUP EXHIBITION: "25. Skulpturenpark 2023" (25. Sculpture park 2023)
Kommunale Galerie Mörfelden Waldorf
Parkanlage at Bürgerhaus Mörfelden
Blumenstraße / corner Parkstraße
64546 Mörfelden-Walldorf
9. July to 3. September 2023
www.kommunalegalerie.de